I came across these photos of me and a good friend when we were in 4th grade! I'm not sure how I have these photos, I don't have an entire roll, just a few...but they are precious!
I sewed all those buttons on, both on the title card and on the background paper, it added some fun dimension and made use of some buttons that have been waiting for their chance to shine, but gaaaah about sewing that many buttons!!!! I also used some stickles that have sat too long unloved on the journaling spot, I like how it livened it up. I'm also kind of proud of using the branding strip (my girl pendant) as well as using the branding strip to make the polka dot banner. I gesso'd the pink background paper as it was too bright, and LOVE the effect. I really, really enjoyed working with this bright, fun collection!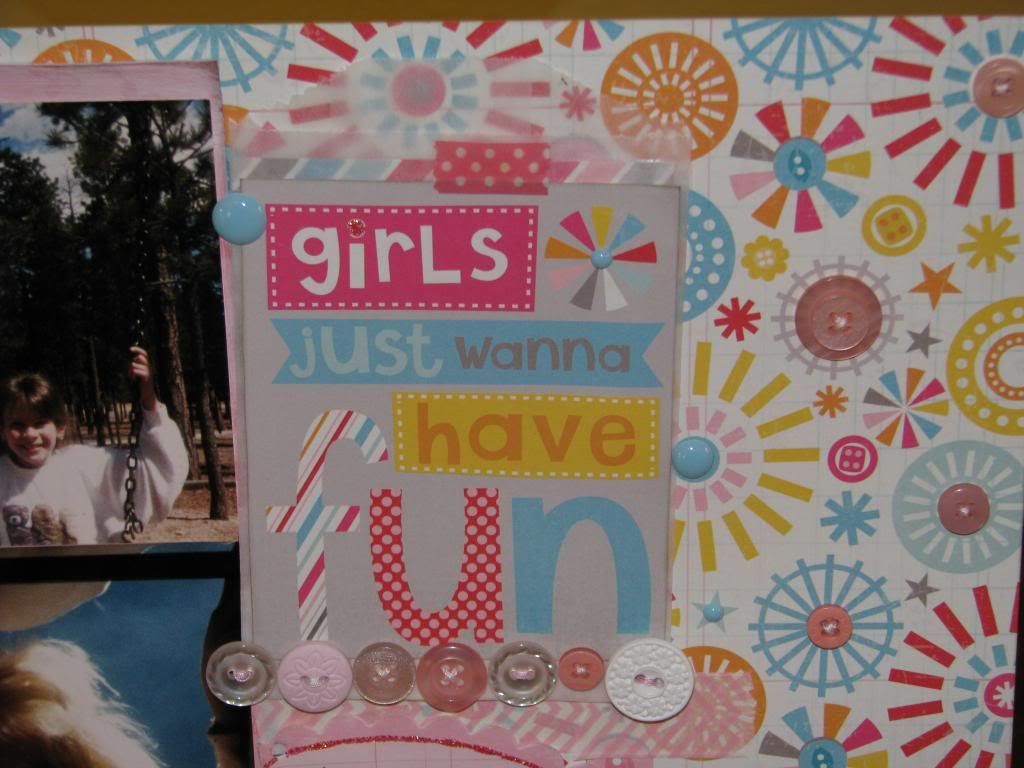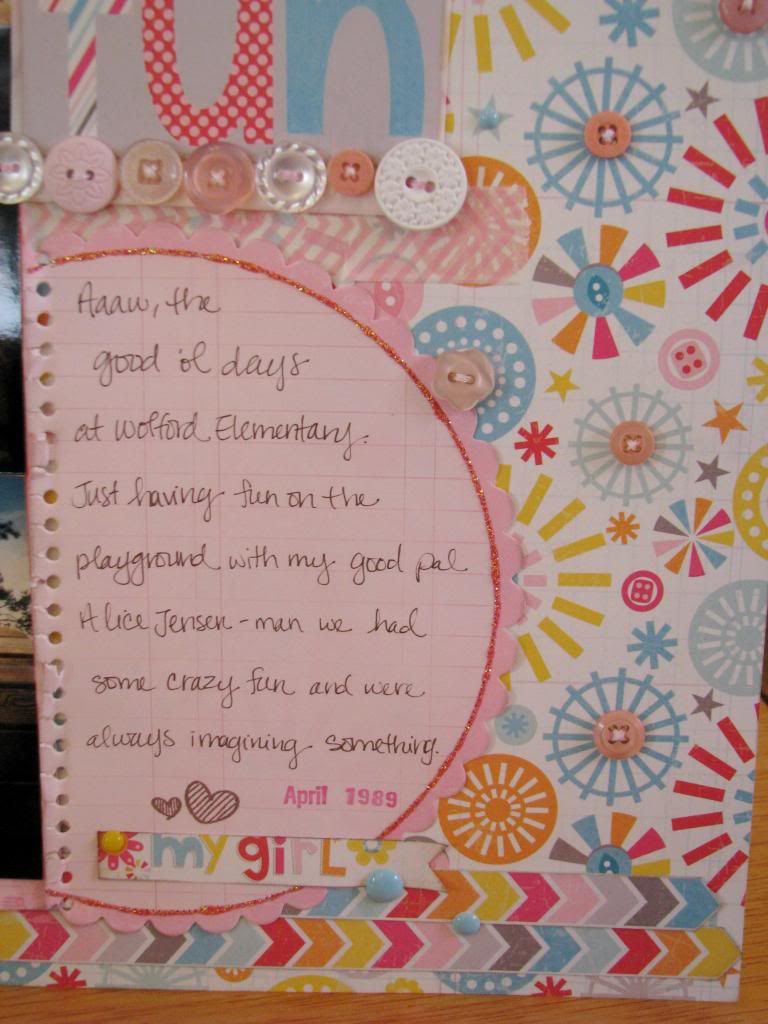 I would love to see what fun, vintage photos you have scrapped!