Although I don't really have a shortage of paper around here (don't tell my husband), I still really like to stretch my supplies. I don't like having to cut into a whole sheet of paper for a tiny little piece (but I will if I have to), and I like finding ways to use everything.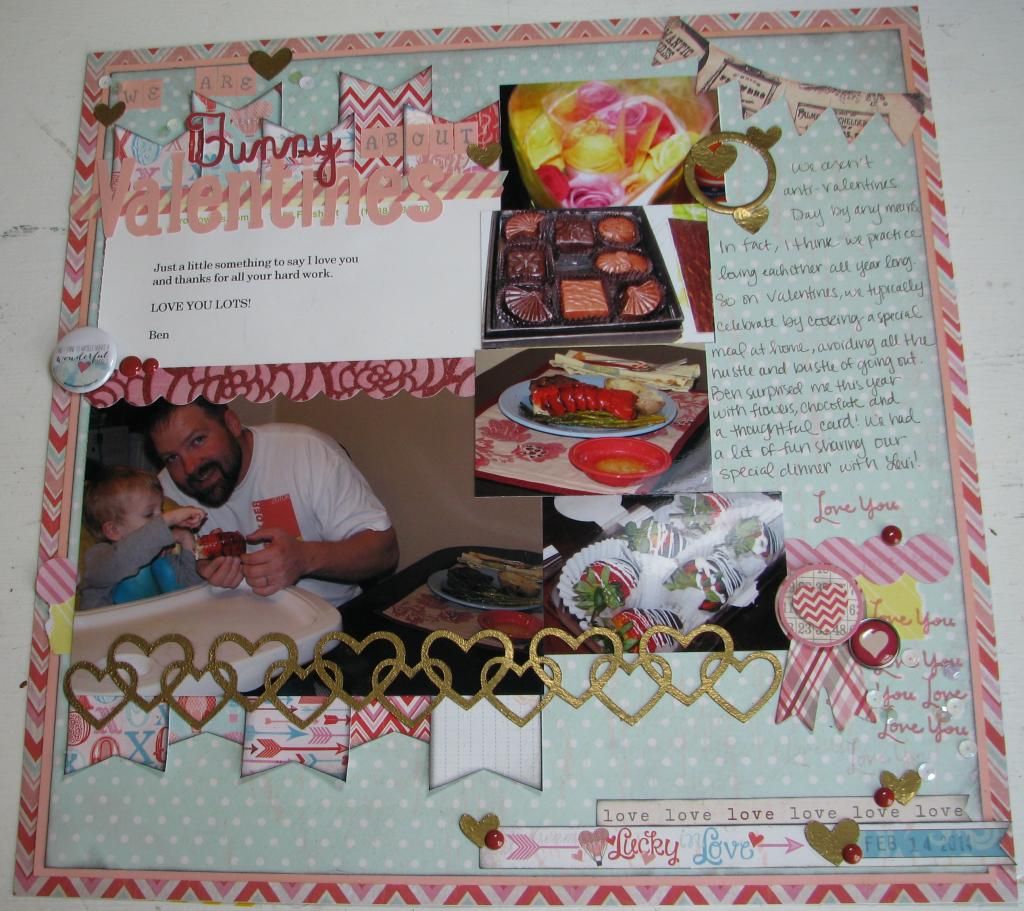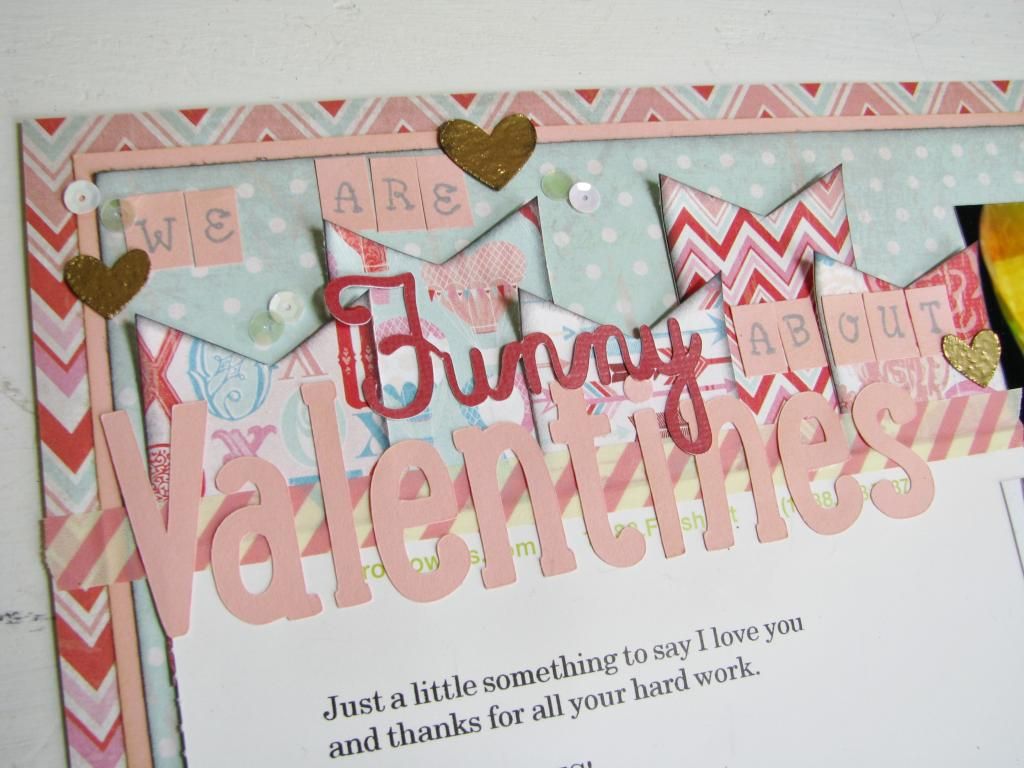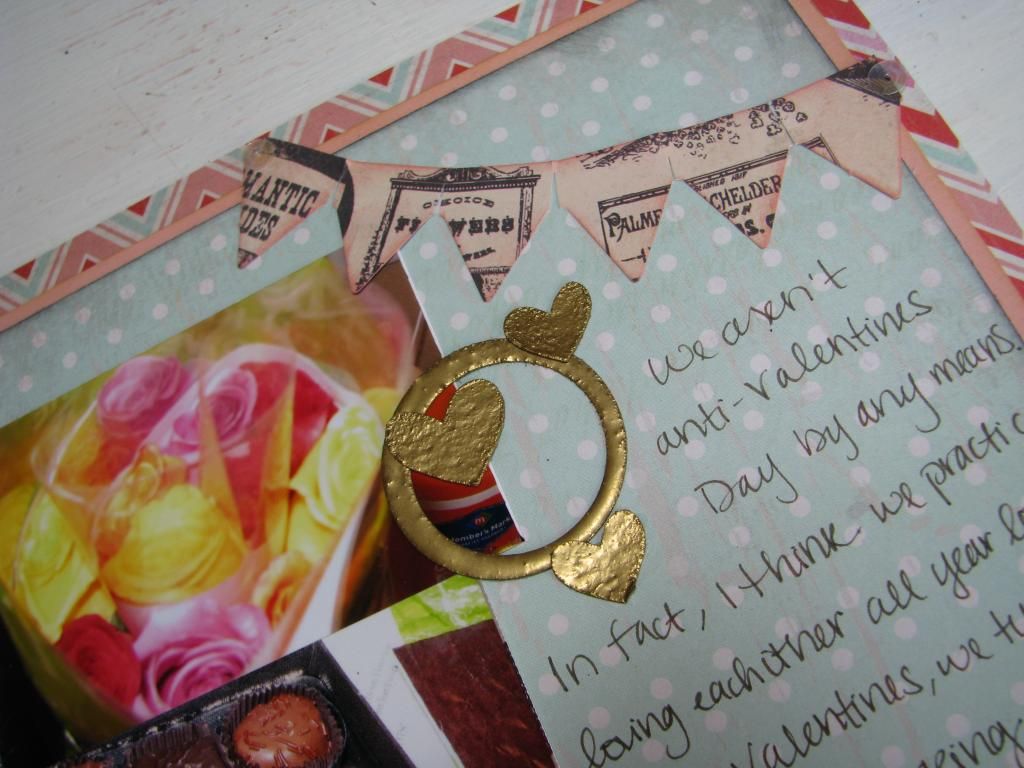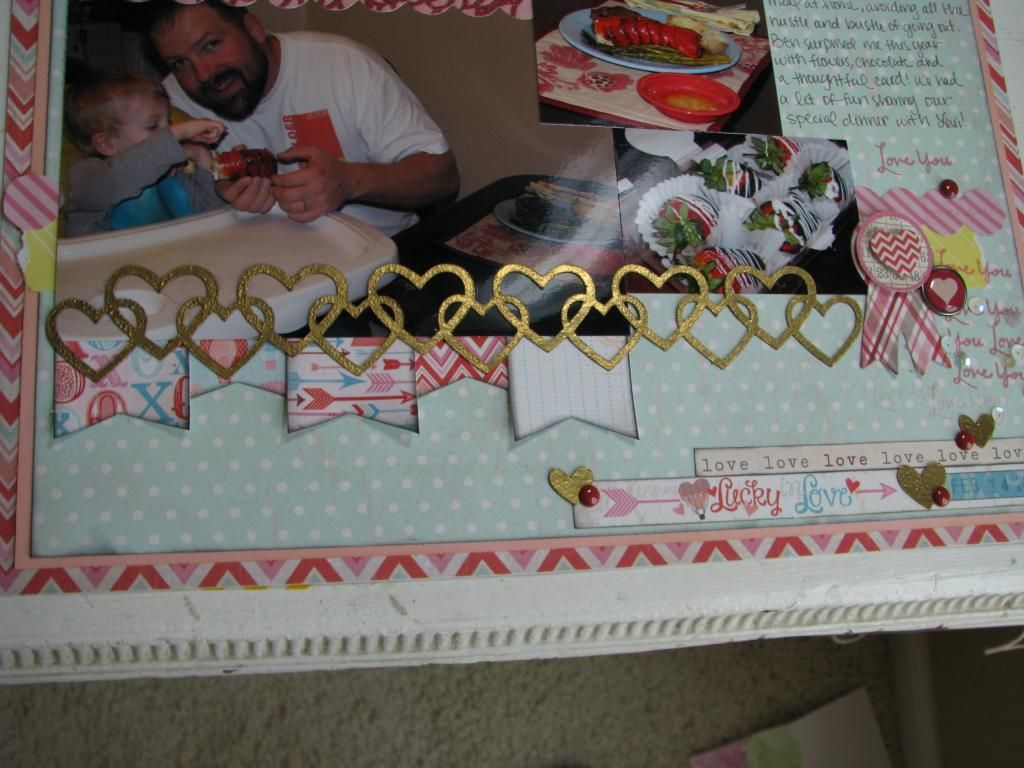 This Valentines/love themed collection pack from My Mind's Eye (Lucky in Love) had a cover sheet that showed the patterned papers included in the package. It was perfect for using as my banner pieces-which I cut into two, to make it appear as though they stretched from the top to the bottom of the page. I also found a way to use the branding strip (which says Lucky in Love, then has the blue which I included the date stamp on). I also gutted the chevron paper and the pink cardstock (glad I did, I used part of it for the title). All of the heart pieces were leftover from another project and collecting dust on my desk, so I embossed them with gold, and LOVE how they came out. I also "made do" with the pink cardstock frame separating the two patterned papers...I did not have the right shade of pink, everything I had was a cool pink, and the pink I needed was a warmer pink. No problem, I pulled out my Tim Holtz Distress ink and lightly smudged it around all the edges of the pink paper. Problem solved, and I didn't have to buy "just the right thing".
I also used a flair that an online scrappy pal made and sent to me, isn't it just wonderful? It says "And I think to myself, what a wonderful world". I LOVE it. ;)
I also had an "I wish I had an undo button" moment on the layout. I was stamping "I love you" and got carried away...you know the whole 'some is good, more must be better?'. Yeah, not so much. So I stared at my page for a while, wondering what in the world I could add to cover it up, then decided to just break it up with the sequins. Not perfect, but it's livable...and that's just fine with me. I don't do perfect.
Thanks for stopping by!